What Type of Pool Tile is the Best for Swimming Pools?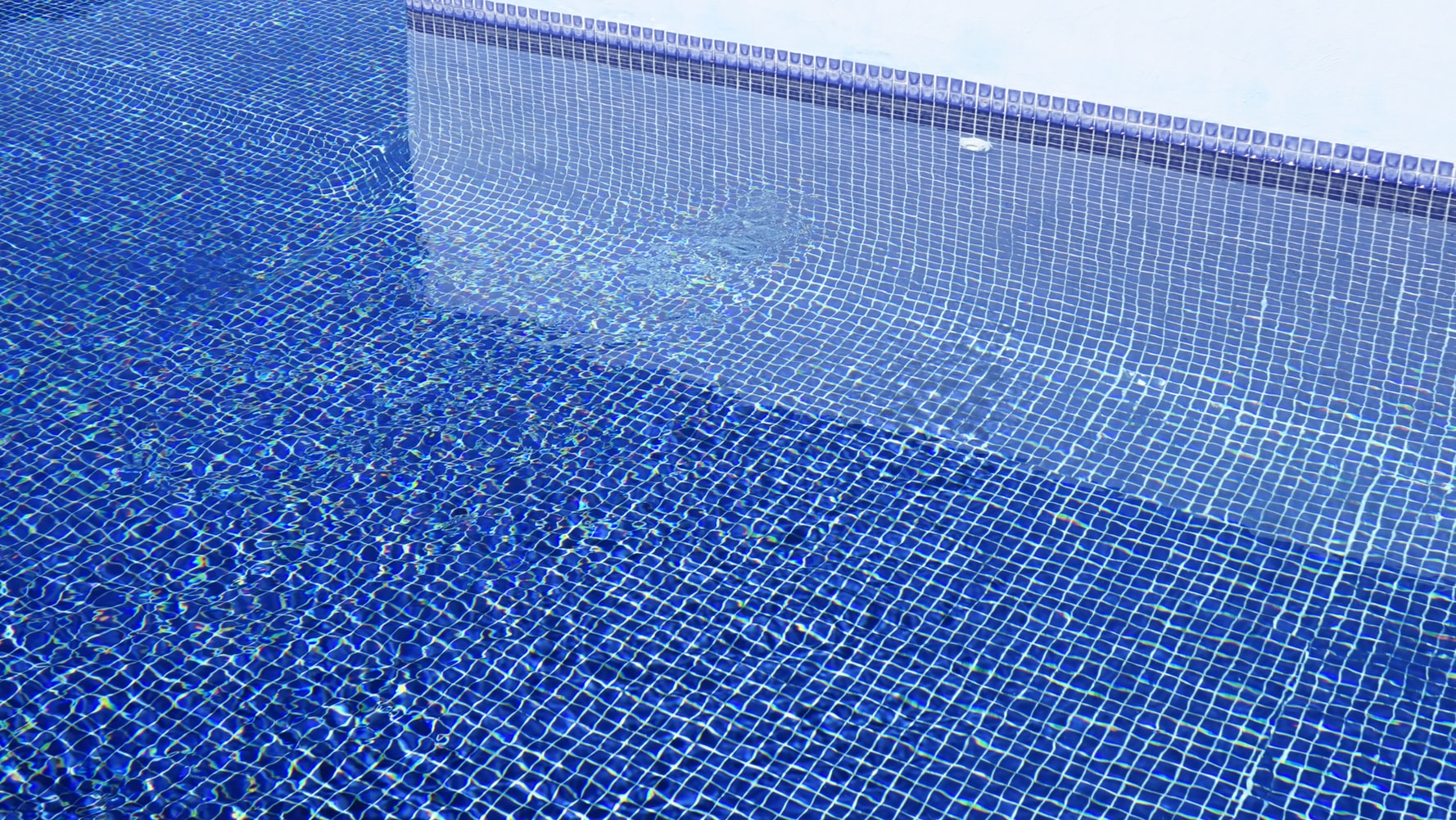 What Type of Pool Tile is Best for Swimming Pools?
Tiles are one of the most aesthetically appealing parts of a swimming pool. When you're looking to select the best pool tile, the options are endless.
You may either choose a discounted pool tile or regular ones in a variety of colors and designs.
Though every type of tile looks has different properties, it comes down to individual preferences and overall aesthetics when designing your outdoor space.
Here are your top options for choosing the best swimming pool tile:
1. Ceramic and Porcelain Pool Tiles
For decades, porcelain and ceramic have been the most popular choices for pool tile. Apart from being easy to install and clean, a ceramic pool tile can be hand-painted in any pattern. They are smooth to touch, and hence, little swimmers are safe from any scratches from inside the pool. With porcelain tiles, the advantage is that they don't absorb heat. So, they both are an excellent option for the waterline and pool deck pavement.
You can choose ceramic and porcelain tiles available in textured finishes matching the contemporary style and blending with the surrounding landscape. If you're looking to add a waterline accent without stretching your budget too far, go for ceramic or porcelain tiles.
2. Glass Tiles
While porcelain and ceramic are great options for discounted pool tile, glass is a comparatively expensive option. Glass tiles are small square tiles that are made from recycled glass for a clean iridescent look. Hence, they aren't just eco-friendly but also non-porous and durable than any other type of pool tile.
In terms of color and design options too, glass tiles take the cake. Choose glass tiles in deeper colors and create the illusion of depth in your pool. Also, they add a luxuriant touch to your pool. You can use these tiles in both hot and cold climates.
Despite the aesthetic value of glass tiles, their installation is a different story altogether. It takes nearly four weeks to finish the installation. The flawless looks of glass tiles depend on the craftsmanship of the pool contractor.
3. Stone Tiles
Similar to ceramic pool tile, the stone is another staple option for the swimming pool tiles. Natural stone tiles work best for creating the Mediterranean or classical architectural look in your backyard oasis. They come with a textured feel that blends perfectly with other natural elements of your landscaping.
You can also install stone tiles on deck and patio for a cohesive flow of the design. The choice of elements in stone pool tiles includes sandstone, slate, travertine, flagstone, and bluestone. Since stone tiles are porous, they are sealed every few years to prevent staining or water damage.
4. Mosaic Tiles
Mosaic tiles add a colorful punch to your swimming pool design. Like other pool tiles, mosaic comes in a variety of colors and patterns to suit every type of backyard. Mosaics are different pieces of glass, ceramic, or porcelain swimming pool tiles combined to form a unique design. They come in sheets that are easy to install on the bottom or sides of the pool.
If you install mosaic tiles on the bottom of your pool, make it a point to drain the pool every couple of years and get the tiles cleaned to remove algae, mold, or chemical buildups.
5. Brick Tiles
If you seek a regal look in your swimming pool, go for the brick tiles. Though they aren't modern, these tiles are as durable as stone tiles. Mostly, brick tiles are available in red, but you can find some other colors as well.
The biggest drawback of brick tiles is they are highly porous. So, you need to seal them every year to make sure water doesn't seep inside. It is essential to save the tiles from water damage or mold growth.
These are the options available in pool tiles. No matter if you choose porcelain, mosaic, stone, glass, or ceramic pool tile, consider the factors like size, color, design, trends, and your budget to make the right selection.
What Should You Consider When Choosing
Discounted Pool Tile
?
When looking to get the right type of pool tile for your swimming pool, you should keep in mind the essential aspects like:
· 
Sizing Matters
Always choose the pool tiles after considering their sizing ratios. Typically, you shouldn't select tiles larger than 100 mm because they lack the visual appeal when installed over the curved bottom of the pool. Also, glass tiles in bigger sizes are prone to cracking due to thermal shocks and lack of stability in the center.
· 
Ask About Guarantee
Installation of pool tiles is a costly proposition. Hence, you should prefer buying discounted pool tile that comes with a lifetime guarantee. The tile guarantee covers damages and color fading due to constant sun and water exposure.
· 
Color Aesthetics
Though the color of your pool tile is a personal choice, you may ask the pool experts to make the right selection. Remember, light-colored tiles add a lighter tone to the pool. It reflects the sun and makes your pool look larger than its actual size. Dark tiles, on the other hand, create a dramatic and mirrored effect that can transform the overall ambiance of your outdoor space.
· 
Maintenance Issues
Before the installation of pool tiles, don't forget to ask about the cleaning and maintenance as well. Over time, tiles will develop scum and other buildups that need proper cleaning. You should know about the cleaning schedules and chemicals required to keep your ceramic, mosaic, glass, and porcelain swimming pool tiles sparkling clean.
· 
Create a Budget
Getting the pool tiles needs considerable investment. So, it's always better to work around a budget. The budget tells the type of pool flooring you can install in your pool. Intricate designs and high-quality materials like glass are pricier than other types of discounted pool tile.
· 
Tile Installation
Different methods of installation apply to each type of pool tile. As an ideal approach, follow the tile manufacturer's instructions. A wrong installation can cause issues with setting and waterproofing of the tiles. As a result, the tiles may crack or have water seepage that slowly disintegrates them from inside. 
With these factors in mind, you can choose the best type of discounted pool tile and create an elegant environment in your outdoor oasis. Get in touch with a professional pool builder to learn about the proper selection and maintenance of your pool tiles over the years.