New Year, New Pool Finishes and Renovations!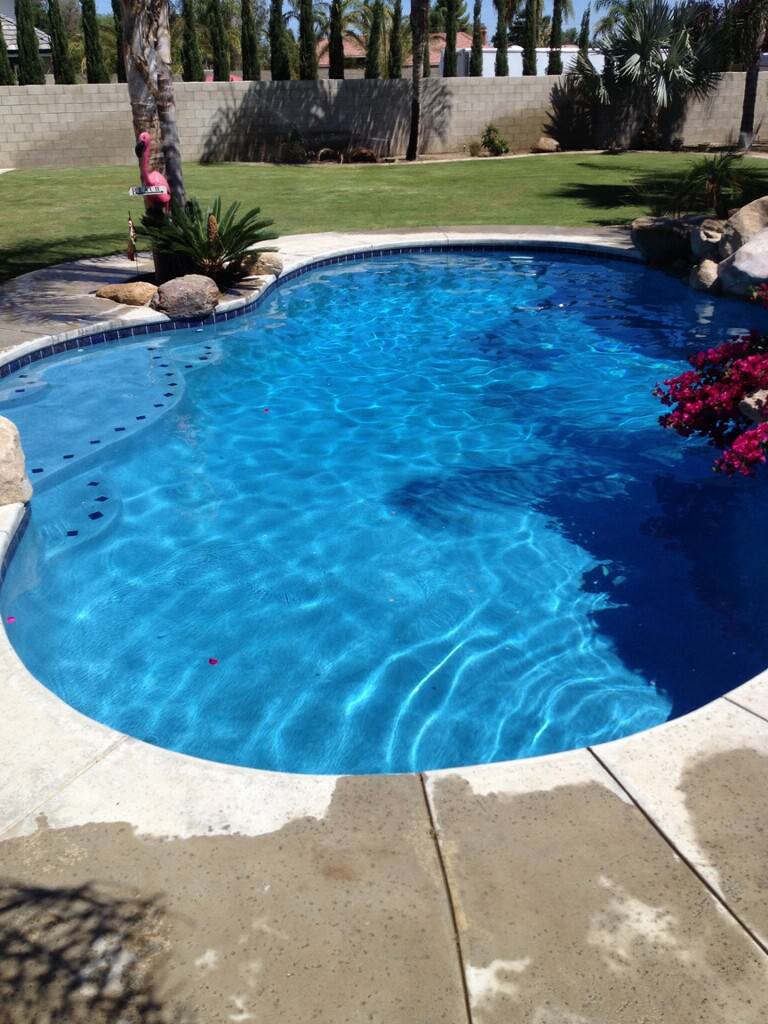 Invest in Your Pool With A Renovation
It's a new year! New year, new swimming pool? You might have decided that you want to finally take the time to invest in your pool and renovate it. If this sounds like you, then there are a few things you want to consider first. From pool finish, to pool size and location, we will discuss and examine what needs to be done for you.
We are proud to be Pebble Tec dealers that services the Bakersfield, Central Coast, Tulare, and Paso Robles areas. Pebble Tec is the best of the best when it comes to personalized pool providers. Top-of-the-line pool finishes and high-quality styles make any backyard come to life.
Benefits of Pebble Tec includes
Natural-looking stone materials used from tumbled stone and pebbles from around the world. Also, gain a variety of colors to choice from! Pebble Tec carries rich colors and finishes.
Did you know that the color of your pool water depends on the color and finish type of you select for your pool? Therefore, choose a texture, finish, and pebble that enhances your space in the look and feel you want.
Choose Your Finish
Pebble Tec pool finishes are created and designed to mimic the natural elements like oceans and picturesque river waters. But Pebble Tec isn't only a leader in visually appealing pool finishes; moreover, they also offer stain-resistant and strong finishes that last longer than their competition's finishes.
Pool owners have several texture options to choose from:
This pool finish is ideal for those who want to attain a very natural looking landscape for their swimming pool.
PebbleSheen is the most popular pool finish for most pool owners. Not only does it too mimic natural elements, but it also provides much smaller pebbles which creates a more detailed, refined, outdoor texture.
What Water Color Do You Like?
Bring your pool water to life with choosing the perfect finish. Think about how you want your swimming pool to appear? Do you have a certain color scheme going on in your backyard? Do you want crystal clear water or a darker blue that resembles the deep ocean?
Pebble Tec carries many finish options that manipulate your pool water appearance:
Dark blue water
Deep dark blue water
Medium blue water
Light blue water